Something is up in the Watcher's Pub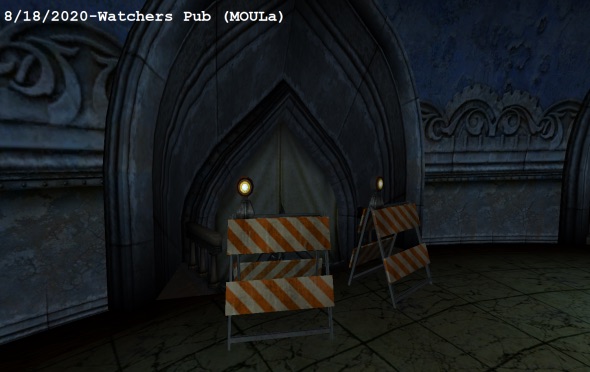 New barriers have appeared in the Watcher's Pub outside a partially opened niche. Explorer CalumTraveler has documented two apparitions of Patrick Dulebohn (first, second), and more are expected.
A new introductory video was also added in a recent update to the client.
Be sure to be around on Friday, August 21 at 13:00 KIT!